Beat the bills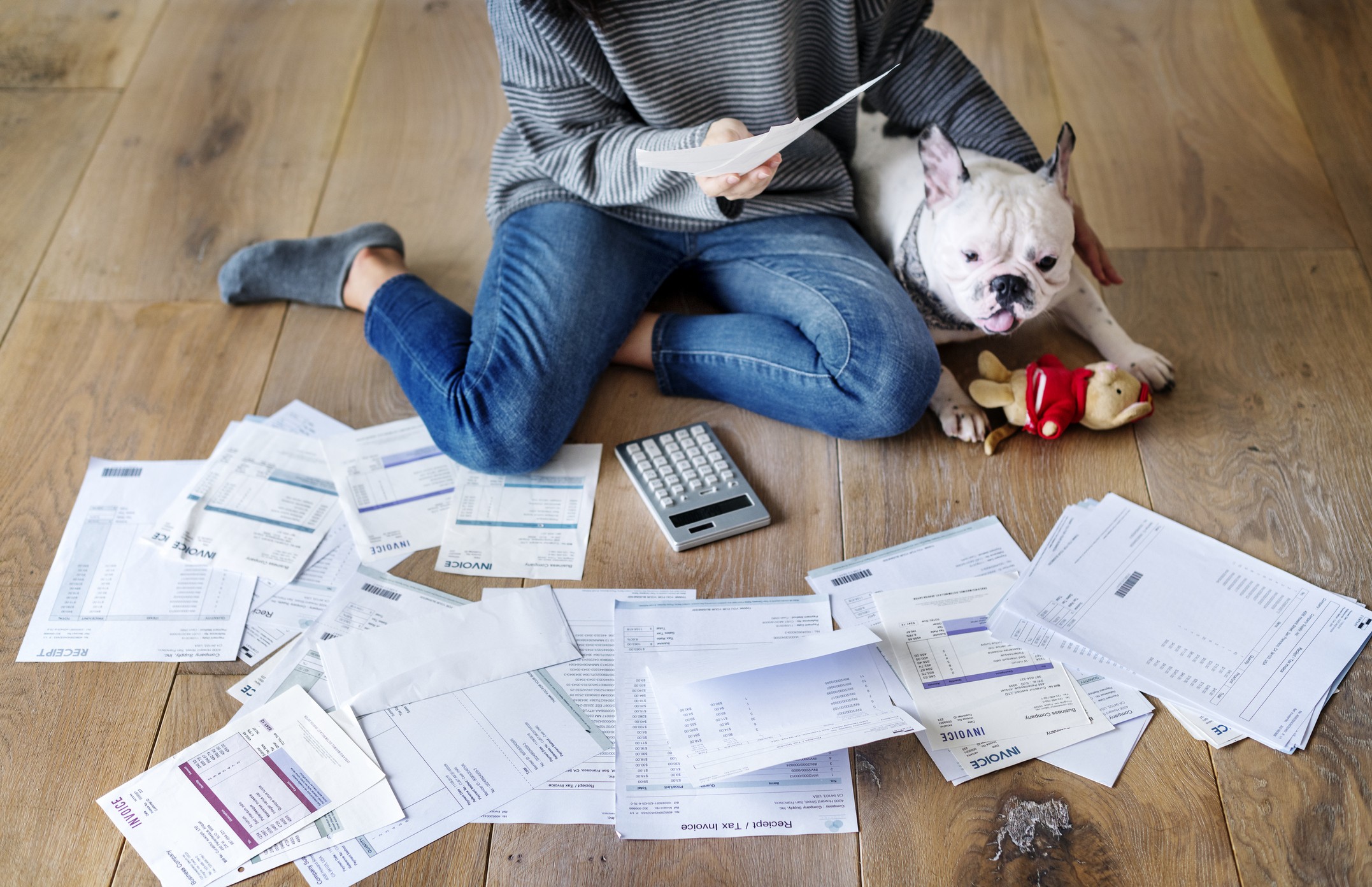 01/04/2019 The first signs of Spring are here and across the land, people are starting to daydream about alfresco lunches and enjoying the great outdoors again!
However, for many of us at this time of year, the sound of mail dropping through the letterbox instills a fear and dread. Because this is when we start to find out how much our bills will be. *spoilers* They've all gone up.
A big source of frustration for many of the people I speak to comes from the things we can't change. We're all stuck with our council tax and water provider without moving home. But even so, there are still a few things you might be able to do to crop your bills. Here are my top tips to take the sting out of those bills.
Council tax
First the bad news. Most council tax bills will go up by just under 5% this year, which will add on around £80 - £100 to the average bill. Councils – or their contractors – can sometimes be quick to call in the debt collectors if you fall behind too, so this bill is one of the least welcome for people struggling to get by.
But all is not lost. If you live by yourself, you're entitled to claim a 25% reduction in your bill. If you're not sure if you qualify, the council can confirm how they define 'living alone'. In addition, your property 'banding' may not be right. For years now, it's been known that some properties were 'drive by' rated (meaning the council didn't check the value or size the home in any detail). You can check your banding online and appeal it through your council. You could potentially even claim cash back if you were overcharged. There are a load of other exemptions online so have a check if any apply. If you or your partner are on a low income or if you're a carer then you'll get a discount too.
Water
Water is something else we don't have much choice about needing - or choosing who provides it. Bills vary by region but the average increase is around £8 this year. But there are still some ways you can save. Again, if you're in receipt of benefits or have a low income, speak to the water provider. People with large families or medical conditions may qualify to have their bill capped under the WaterSure scheme. You'll need to be on a meter though.
Ahh, water meters. Good for some, not for others. The rule of thumb is this. If you live in a big house and use loads of water, then you'll pay more if you go on to a meter. If not, then it might be an idea to do so. The water companies usually define this by saying if you've got more bedrooms that occupants then a meter might be cheaper (and lucky you!) They're free to fit too. Once in, there are loads of money saving methods you can use to reduce the bill and free stuff that you can get to help too. If you've spotted a big hike in the bill in recent years, then speak to the water company. It may be there's a leak that affecting your property. You can get backdated refunds too if you've been overpaying for water.
Energy
With warmer weather on the horizon (hopefully) we often forget that this is a good time of year to switch energy providers and save some serious cash. Winter is when our energy consumption is highest, so take a meter reading and give it to your current provider so you know exactly what you owe. This also gives you a bit of time to dispute anything if you thing you're not being billed correctly.
From speaking to Resolver's users, I know that the sheer choice of providers and complexity of energy tariffs puts people off switching. But you could literally be throwing away hundreds of pounds a year – so think of what you could do with that cash and set aside a few minutes to look at your options. Our friends over at MoneySavingExpert have a completely free comparison site that's dead easy to use. Martin's Energy Club will take the hassle out of switching – so give it a go.
Lots of people are worried about smaller energy providers, given that a number of businesses have collapsed recently. It always makes sense to check online forums and reviews before going to another provider. As a general rule, if a firm is taking a while to pay out credit refunds or is getting bad customer service feedback, I'd be a bit wary. But it's worthwhile noting that if an energy firm does collapse, regulator OFGEM have a scheme to get you on to a new supplier with as little fuss as possible.
The other stuff
If you're giving your finances a Spring clean, then chances are you'll decide that this is a good time to tackle debts, spending on credit and other bills. I'll tackle this over the next few weeks but if you're struggling financially, don't suffer in silence. Seek help now. Speak to the businesses you owe money to and ask them to come up with plans to help you buy some breathing space. Free debt charity StepChange can help if things have got really difficult. And Resolver has tons of advice and can help you make a complaint if the business isn't playing ball.
Who do you have an issue with?
Raise it for free via Resolver