Dead guilty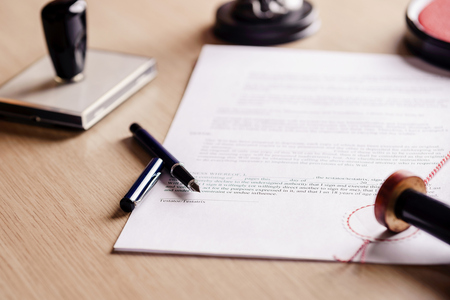 04/08/17 Dead guilty - how to ease the blow of funeral costs
If you've caught daytime TV recently, then you won't have been able to miss ads for funeral plans. I groan every time I catch one - and the awful way they play on your emotions to get you to buy in to a plan you don't need.
Let's face it, no-one really likes talking about funerals. But it's really important to plan ahead for some things, like preparing a will, what you want to happen to the things you love and especially what music you want at your funeral / life celebration / mystical pagan rebirth ceremony.
Funeral plans might seem like a good idea on paper. For a lump sum payment or a series of instalments, you can cover the cost of your funeral so there's less pressure on your loved ones. But the plans have had quite a bit of bad press lately, because they're really not great value for money. In addition, the plans were often sold using high pressure sales techniques targeting more vulnerable people. The sales teams often get commission for these sales and the admin charges and fees of the plans can be really high.
So what do you do if you want to save up to cover things like funeral costs. Here's how the plans work – and some alternatives.
Funeral plans are designed to pay for the costs of your funeral. But there are lots of things that they don't cover, commonly flowers, headstones – even the burial plot. Make sure you understand what is and isn't covered. Think about what you want and make a list so you've covered everything you might need to pay for.
You pay over instalments or in one lump sum payment. But there are costs for cancelling the policy and for paying by instalments and the policy doesn't build up interest or insurance like an investment. Some charges are hefty too, so don't throw away your money.
Funeral plans are a bit like savings clubs – so they aren't regulated financial products, so you've got less consumer protection, though there is a scheme to help if one goes bust.
In a nutshell, your money doesn't really do any work for you. So why not consider other options?
Sorting your will out so your estate pays the costs. Getting a will drafted up is so important. You can set aside money from your estate for your funeral and your bank will release usually up to £20,000 straight away to cover funeral fees without putting your family through the perils of probate.
Savings and investments. Okay, so saving rates are a bit rubbish at the moment but there are still a few good deals out there. Either way, look in to

an ISA so your money is

tax free

. You can also invest with ISAs but even though they're the more responsible investments, you can still loose cash, so bear that in mind.

Take out a life insurance policy. Lots of people take out policies that pay out when you die. But bear in mind if you live a long and healthy life (good for you) it's possible you could pay more in premiums than you get back out.
Don't leave it under the bed. Honestly, you won't believe how many people still do this. Bear in mind that cash is often changed and updated – and stops becoming legal tender after a while. So a shoebox full of £50's becomes just a box of paper after a while
Sadly, lots of the complaints I see after people have died come from relatives who are in dispute over wills, bills and worse. So, if you are going to plan for the future, make sure you tell the ones you love what you want to do. And pop it in the will.
If you've had a problem with rubbish funeral plan get in touch at press@resolver.co.uk or on Twitter www.twitter.com/resolvercouk or Facebook www.facebook.com/resolvercouk
Who do you have an issue with?
Raise it for free via Resolver