Fifty facts about Resolver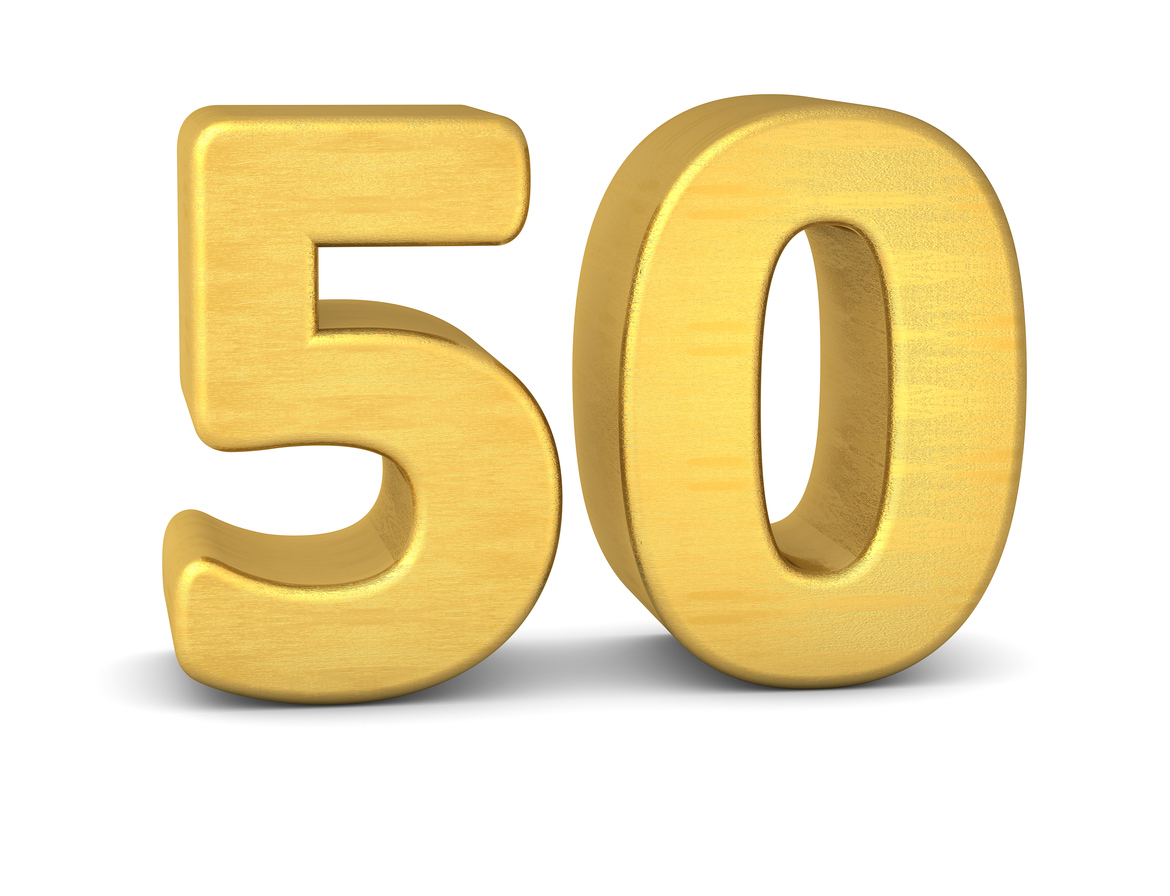 16/06/17 A few quirky facts about Resolver
So we thought it was a good time to put together fifty facts about all things Resolver! What we do, the cases we've seen – and a few quirky bits of information too. Enjoy!
Fifty facts about Resolver
1. Our first case was made on 14 September 2014. It was about a gym membership and a 'trainer' who wasn't qualified. So not your standard complaint at all then!
2. We've helped sort out 1,000,000 complaints since we started!
3. Resolver founder, James Walker was inspired to set up the business after experiencing unspeakably awful customer service while trying to get his boiler fixed via home emergency policy. The firm came up with such a nonsensical and complicated solution, he realised that there had to be a way to simplify the whole process.
4. There are over 100 products and sectors that people have complained about on Resolver, and hundreds of individual categories – though in theory, you can complain about anything (as long as it's real and legal)
5. PPI is our most complained about product, with 224,693 complaints in just 6 months.
6. Our busiest day was 09 March 2017 where we received 12,333 complaints – This was the same as the whole of March 2016.
7. Before the rise of PPI, flight delays were consistently the biggest source of complaint, with 198,619 since we began. A large number of the people we speak to don't know about their rights when it comes to claiming back delays – or that they have up to 6 years to do so.
8. So what's the average payout then? Compensation depends on how much cash you've lost, what's gone wrong and what goodwill payments you're seeking. Around a third of people, we speak to just want an apology or for the business to acknowledge them. However, to use a conservative estimate, we've helped people get back over £400 million.
9. Yes, Resolver is a completely free service! There's no catch. We make our money by working with businesses to help them get better at dealing with complaints and building software designed to effectively manage their complaint handling. And no – in these days of cyber-attacks, your data is confidential and never sold on to third parties.
10. We currently have over 900,000 registered users, who have access to their own complaints database and updates and tips on making successful complaints.
11. Here come the big stats. We've had around 12 million visits to our website and over 32,500,000 individual page views (the number of clicks on to each of our pages and guides).
12. Despite all of this, we're small (but perfectly formed). Resolver has only ever had 29 staff, 17 of whom joined in the last year.
13. It won't be a surprise that London is the city that generates the most complaints (come on Manchester and Belfast!) Here's the top ten.
London
Birmingham
Glasgow
Leeds
Bristol
Sheffield
Newcastle-upon-Tyne
Edinburgh
Norwich
Cardiff
Cambridge
14. We're all for gender equality here are Resolver. In fact, more women than men use our service to make complaints 54% to be precise.
15. We've learned a lot from the complaints we've received. Though each and every case turns on its individual merits, we can predict with 90% accuracy which complaints are likely to go on to an ombudsman or alternative dispute resolution scheme.
16. We're getting increasingly busy. Complaint numbers have increased five times from what they were when we first began
17. We've always had an international feel. Out of the 195 countries worldwide, only 19 have citizens who haven't used Resolver to make a complaint
18. …While we're at it, the only continent to have not had anyone make a complaint is Antarctica. (We're working on it).
19. We've roamed around quite a bit since we began. Resolver is shortly heading off to its fourth home in our never-ending search for space for all our team - and a bargain of course.
20. We love a bit of social media. Why not like us on our Facebook page? We don't censor of edit posts – and we always like to chat. Our reviews are pretty good too:  4.5 out of 5 stars based on 223 reviews, with 187 5* reviews. 84% of our reviews are 5*.
21. The countries that make the most complaints to Resolver are, in order:
UK
US
Spain
India
Australia
France
Germany
Russia
Canada
Netherlands
22. Our customer service team are always busy – increasingly so these days! We're on course to help 51,804 people this year, up from 29,527 in 2016. A whopping 75% increase.
23. Most of our customer service issues are about tracking down businesses that might have gone out of business or explaining how different complaint schemes work. But we do get some 'unusual' enquiries, from conspiracy theories to Extra Sensory Perception. We can help with most complaints, but generally not ones about secret Government programmes or local scandals.
24. We really can't help if you want to complain about food that you've completely eaten too.
25. We love a makeover. Resolver has evolved quite a bit over the last two and a half years, and we've just had our fifth change, slipping in to something a bit more purple. We hope you like it.
26. We're helping to make complaint handling better by recording your satisfaction levels with the say each business has dealt with your complaint. The average satisfaction with a firm's response is 5.56 out of 10. That might not sound much, but many of those complaints won't have resulted in a 'win' – but people are still telling us they're happy that their complaint was addressed.
27. We've had over 70,000 downloads of our mobile and tablet app since we launched it.
28. Our users are a varied bunch (we love them all!) Here's what their main interests are (from the top).
Travel Buffs
Movie Lovers
Entertainment News followers 
TV Lovers
Technophiles
Shoppers/Shopaholics
Home Decor Enthusiasts
News Junkies
Sports Fans
Mobile Enthusiasts
29. The number one reason we hear from people about why they don't make a complaint is, "it will be 'too much hassle". That's why the Resolver complaints app takes less than five minutes to use.
30. We're bucking the trend when it comes to helping younger people get complaints sorted. Just under 10% of complaints come from those aged up to 24% while the most complaints were made by the next category of 25-34, 26%. These are both well above averages for young people pursuing complaints and learning their rights.
31. Our list of the top complaints shows a few surprises towards the bottom of the table, with the UK Border Force (102 complaints), Libraries (62 complaints – mainly about them closing, fortunately), Windows (20 complaints for the software, not the double-glazing) and Landscapers (2 complaints).
32. We've been working with Martin Lewis and the team and Money Saving Expert for a few years now. Martin agreed that there needed to be a better, more effective way for people to get justice about any issue and has supported Resolver ever since.
33. We get a large number of complaints about takeouts and fast food, with deliveries topping our list of annoyances. Lots of our supermarket complaints involve things that shouldn't be in food, like wood splinters in curry, a battery in a bag of potatoes and half an earwig in a packet of crisps.
34. One of our big growth areas of complaint relates to parcel deliveries. Parcel companies - the following places are not acceptable to leave deliveries: In bins, back gardens, chucked on to the roof of a garage, at the weird neighbours five doors down with ten foot of rubbish in their garden, in the wrong town, or the wrong country.
35. We're great believers in more straightforward rules for making complaints. It seems likely that there will be more ombudsmen in the coming year – which is a great thing. We're working with leading politicians, consumer rights experts and businesses to make things better for industries that have much less protection for their customers.
36. There are 1,972 pages of rights guides on our website covering countless subjects. Our guides include tips on avoiding complaints, plain English explanations and a summary of the keys laws rules and regulations that might apply in sorting out your problem.
37. We're all about sharing the love at Resolver. In fact, we don't hate anybody. Well, apart from claims managers. We work with every kind of business, trade body and organisation to share what we've learned about good customer service – so that they can be better. We really do hate claims managers though. Don't ever use them. They're rubbish.
38. Times have certainly changed. In our first year, our test of a good day was '30 by 10:30' – hitting thirty complaints by mid-morning. We're reaching over a thousand on an average day buy the same time today – and people use the system all through the morning and night.
39. Team Resolver are a pretty young bunch, with an average age of 33, though 40% of the team are under 30. We pair up our younger colleagues with experts in the fields they're interested in and train them up in house too.
40. We've doubled in size since the last year. Only 12 members of staff had worked for Resolver up to the end of 2015. In the last year, another 17 have joined to help us help more people. And only one person has left too (we're not holding the team prisoners, honest).
41. Never let it be said our employees are dull. Resolver team members include expert hula-hoopers, jugglers, singers and other performers. While our dim and distant pasts include stints as go-go dancers, film directors and various band members.
42. …and one of the team can recite 'Cautionary Tales for Children' by Hilaire Belloc in its entirety from memory. So there.
43. We've pretty international too. Two-thirds of our staff are British but we have Latvian, German, French, Brazilian, Palestinian and Australian team members manning the website too.
44. We learn from our mistakes. Shops and delivery issues make up a huge number of the complaints we see. But last summer, in an attempt to order ice cream for the team, James inadvertently spent over £100 on 30 tubs of the stuff. The big ones. Urrrggghhh.
45. People really do complain about almost anything using our complaints app. And a few are XXX rated. We're far too discreet to discuss them, but let's just say that we helped a cluster of unhappy customers get compensation from shop selling a sex toy that was giving them unwanted electrical shocks. And the less said about the lubricant that caused a burning sensation or the faulty condoms (and the consequences nine months later) the better…
46. Our fortnightly newsletter reaches over 350,000 people with features on a range of topical subjects and stories in the news. Newsletters can be a bit boring, so ours is a bit more fun – check it out here.
47. Middle class problems? We can help. Our favourite lately was the organic kale that was missing a sell-by date (sorted in less than a day!) But don't get us started on a certain posh supermarket scrapping free coffee…
48. Businesses can be quirky too. Though the majority of businesses work with Resolver, some can be a little 'ahem' difficult. But that doesn't mean we give up. And the good news is more and more businesses are recognising that by making complaints easier to understand for them, the business itself benefits.
49. We love free stuff at Resolver. In keeping with our free ethos, we work with all the major ombudsmen and dispute resolution schemes and other official organisations that help you sort out problems without charge. So if you've got yourself in to a financial pickle or you need some legal guidance, we can point you to people who can help for free.
50. We'd love to hear from you. Why not get in touch by email or social media and tell us your stories, so we can highlight to businesses what not to do and how to be better. Because in a perfect world, your problem would get sorted out first time. That's why we're here.
Who do you have an issue with?
Raise it for free via Resolver