Have you been affected by Ryanair flight cancellations?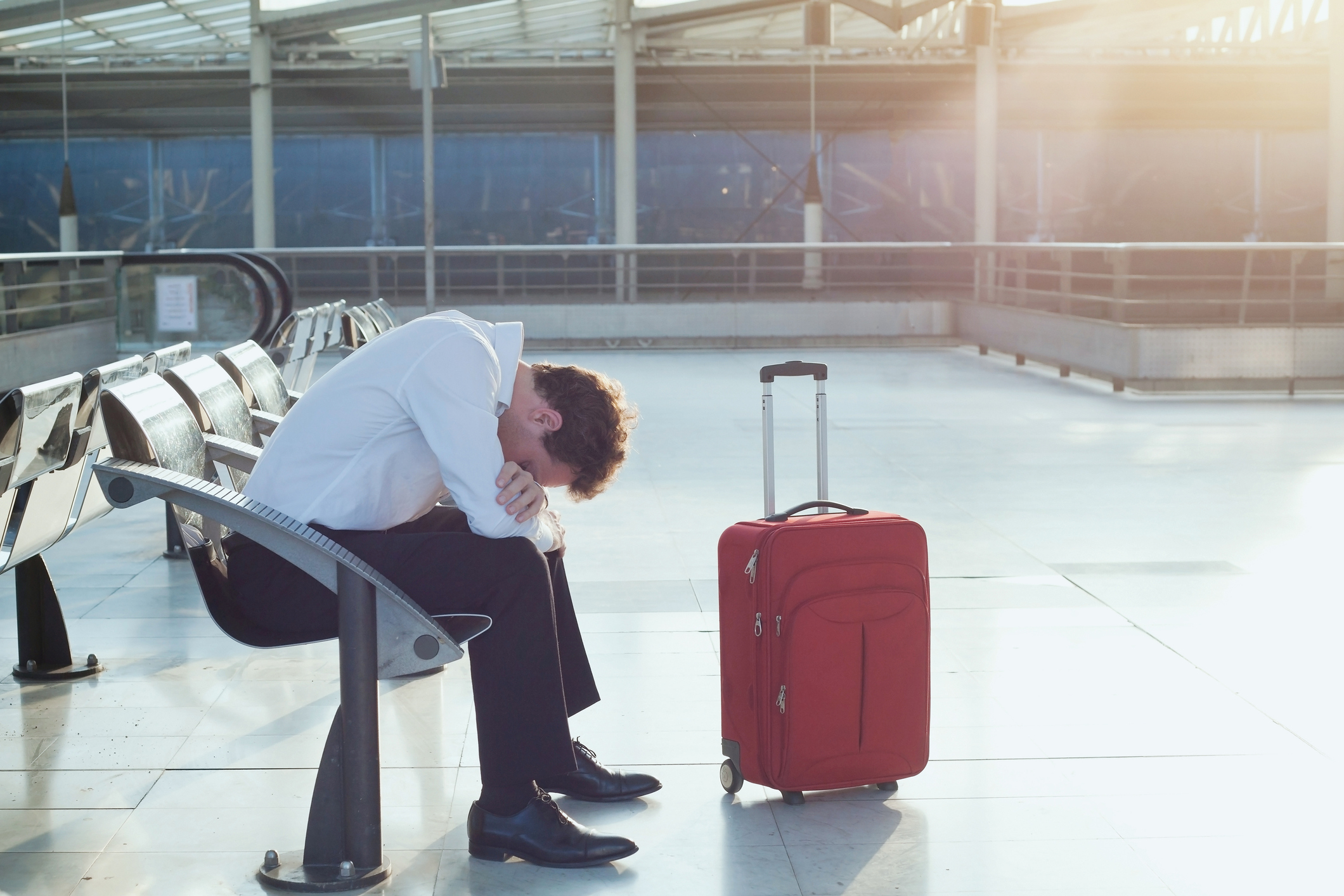 22/09/2017 James Walker, founder of Resolver answers your questions on Ryanair, flight cancellations and your rights
I've received loads of enquiries from concerned Resolver users this week about Ryanair and flight cancellations.
First things first, while it's a nightmare when your well-earned holiday plans are ruined, the fact that Ryanair have admitted their error means you should be compensated without the usual battles about who's to blame.
Am I affected?
Ryanair have released a list of flights that are due to be cancelled. Check it out at Ryanair.
The rules say that if you were notified with 14 days or less notice (from when they contact you direct) you may be entitled to compensation for the late notice, as well as a refund or alternative flight. There's a whole sliding scale for this compensation so check out our website for Further Information.

My flight has been cancelled, what are my rights?
The rules around compensation and your rights when a flight is delayed or cancelled are detailed and enshrined in EU law. However, as with most laws, the language in some key bits is open to interpretation, which is why you might hear contradictory stories in the press about different airlines.
If your flight is cancelled, there are two options for the affected traveller:
• A full refund. This can be for both legs of the trip (if you've booked a return trip).
• An alternative flight. This must be at the 'earliest opportunity' (or you can defer to a later date if you prefer).
But what does 'earliest opportunity' mean, I hear you cry! The full wording states you are entitled to 'rerouting, under comparable transport conditions, to your final destination at the earliest opportunity'. Unfortunately, what this means is open to interpretation and has not, as yet, been properly tested and defined in court.
Can I rebook with a rival? 
We've heard from many unhappy travellers who have been told they need to wait several days before being found an alternative Ryanair flight – which is a nightmare if you're on a short break or stranded abroad. The Civil Aviation Authority (CAA) says airlines are obliged to book you on a rival airline "where there is a significant difference in the time that your reroute can be offered on the airline's own services". Again, 'significant difference' isn't defined, though to give you an example, EasyJet don't allow you to switch if they can get you to your destination within two days.
 
So in theory, if you're not being rebooked within a few days, then the rules suggest you have grounds to rebook with a rival and claim compensation. As I mentioned, this hasn't been tested in court so there are no guarantees here. I'd also recommend checking with your travel insurer to see if your policy covers you for further costs as well as 'cancellation or curtailment'.
What do I do if I need to fly asap?
If your flight has been cancelled, ask Ryanair when they can rebook you. If it's over a day or two and you can book on an early flight or through a rival, ask them to confirm in writing this is okay and notify them of your intention to seek additional costs in writing.
Costs and 'consequential loss'
Of course, it's not all about the flights themselves. Many people stranded abroad will incur further costs due to needing to extend hotel stays or pay for essentials like food (your losses as a 'consequence' of the error). Check with the airline to see what they're offering and keep receipts and records of what you've paid out. Under some circumstances you're entitled to costs under EU rules. But this is by no means applicable under every set of circumstances. If you're waiting to be put on a Ryanair flight, you can usually expect:
• Food
• Drink
• Some telephone or email conversations (cost refunding)
• Accommodation (as specified by the airline, if necessary)
I've been overcharged
Ryanair has confirmed it's overcharged some people rebooking for things like suitcases. Keep a list of your costs – including phone costs – and ask them to address them as part of your complaint.
Save some cash though by calling the 0330 number (0330 1007 838) which costs local rate fees rather than the 0870 number which can be up to 13p a minute.
Can I ask for compensation?
Airlines often focus only on what they are legally required to pay under the law. However, complaints aren't about legal entitlement, they're about you expressing your unhappiness and costs to the company and asking them to do the right thing. So even though the airline might not be legally obliged to compensate you for your losses, you have every right to make a complaint asking them to do so – and you can report the matter to the regulator if you're still unhappy.
Here's Resolver's guide to flight delays and cancellations to get started with a claim or complaint.
Who do you have an issue with?
Raise it for free via Resolver