Insurance - a free complaints guide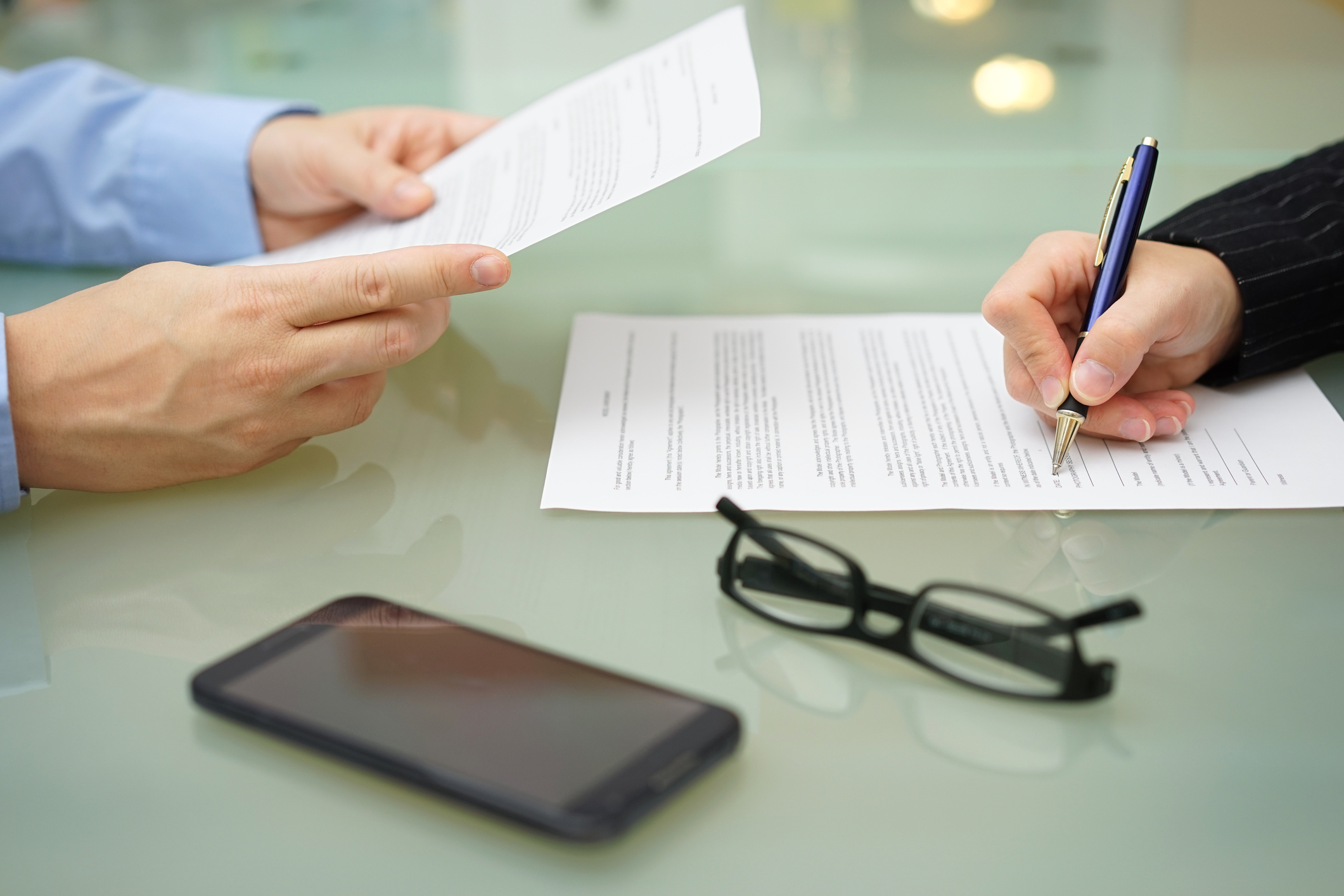 29/09/2017 Why do we complain about some things but not others? It's a question that I often think about when looking at the stats behind the complaints we see at Resolver.
There are lots of reasons why people don't complain about some subjects. But we doubt it's because those industries are perfect. Dig a little deeper and you find a wealth of reasons why people don't take complaints further. From fear of repercussions to worries about complexity or having the odds stacked against you.
Of course, this is where Resolver is here to help. But whereas we get tons of complaints about PPI or flight delays, it's clear that other subjects worry people more. So we're going to address some of them in the next newsletters and columns. Starting with insurance.
Insurance – the lowdown
According to the Association of British Insurers, there were 26.7 million households in the UK in 2014 (and many more now). Of those, 20.4 million had contents insurance and 20.1 million had motor insurance. 3.2 million had mortgage protection 1.9m million had private medical insurance.
Those are huge numbers, but it's likely that many, many more policies are out there – in fact you may have some that you've forgotten about.
Insurance contracts come in many shapes and sizes, but the main principle behind the policies is to cover you for those unexpected events in life that catch you by surprise and cost you money.
The vast majority of insurance claims go without a hitch, but there's still a huge number that are rejected or aren't paid in full every year, which means there are lots of people unhappy with a claim.
Most of the disputes we see about insurance involve terms and conditions or disclosure.
Terms and conditions
Insurance documents are a nightmare to read. For a start, they're often in tiny font and use legalistic language that's hard to understand. While things have improved in recent years, there's little doubt that insurance T&C's have become enormously long. We've seen some that are over 100 pages long!
It's a standard insurance company argument to say that you are obliged to read the terms and conditions and if you don't, you could find your claim turned down. Let's be honest: very few people read their terms and conditions in full. That's why insurers are obliged to give you a 'key facts' document that summarises in simple terms what the most important bits of the contract are.
We'd recommend skimming the documents looking for a few key things:
Excess fees: This is the amount of money knocked off your payment when you make a claim for certain things. As a general rule, the higher the excess, the lower the price of the policy. But it can be more cost effective to get a more expensive policy as excess fees can sometimes make claims not worthwhile.
Payment limits: This is the maximum the firm will pay out for certain types of claim. You can usually get higher limits for more expensive policies.
Reporting requirements: Important this one. If you're making a claim for theft or criminal damage you'll need to report the situation to the police and get proof. If you're making a claim for an accident or medical treatment, you'll need to do the same. But you'll also need to let the insurance company know within a set timeframe. Some poor-value mobile phone contracts have set time limits as low as 12 hours in the past. So always program your insurer's claims number in to your phone, just in case you need to make a claim quickly.
Changing circumstances: If you move, have a medical issue or something happens that could affect the value of a claim, you generally need to notify the insurance company. This is because the change could affect your premiums. For example, if you move into a slightly more 'edgy' area, you will probably have to pay more for your car insurance. Failure to disclose a significant issue could result in your claim being turned down. Which leads us to…
Disclosure
Disclosure is a big part of many insurance contracts – and the source of many complaints. It most often applies to things like health conditions but can also involve any significant change of circumstances or even things like modifications to your car.
In a nutshell, you have to tell the insurer about anything that might affect the premium. So if you want to go on holiday but have a serious illness, you're a higher risk so they'll charge you more. If you neglect to mention it, you're 'misrepresented' the situation and the insurer can 'void' your contract – cancelling it without payment.
It used to be that the odds were stacked against you when it came to disclosure. But after years of dodgy behaviour by some insurers, the law was tightened. Now insurers have to ask you clear questions so you can give honest answers. If they don't do so, you can appeal if your claim is turned down.

The key types of insurance
General Insurance
General insurance is a 'catch-all' term for insurance that isn't health related. The most common products are the big four below.
• Buildings
• Contents
• Motor/Bike
• Travel
Complaints can cover a range of subjects, from repairs and replacements, disputes over the value of items, contractors and contracts. Travel insurance is particularly tricky as it's the one form of insurance that's designed to cover the widest range of problems. That's why you'll get references to volcanos and alcohol consumption all in the same document.
The key thing to remember here is just because a contract has a clause in it doesn't make it fair. If the clause is so ambiguous it could be applied to loads of scenarios or is too hard to understand, you can appeal it. The same goes for really unfair things hidden in the contract that should be drawn to your attention.
If you hit a problem with any of these subjects, Resolver can help you make a complaint – and if that doesn't work, the Financial Ombudsman can look at your complaint for free. They hate dodgy T&C's so don't give up!
Specific insurance
Also falling under general insurance, but different because it's designed to cover a specific product or service. These contacts can be among the most contentious because – and we have to be honest here – some of them are rubbish.
Warrantees, in particular, can be incredibly unfair, and some aren't worth the paper they're written on. But that doesn't mean you don't have any rights. We're working with the insurance industry, regulator and ombudsman to highlight these unfair contracts wherever they arise. So by making a complaint about them, you're helping us to make things better for the future.
Pet insurance is the one area of complaint that causes the most distress. People love their pets dearly, but with vet's bills increasing and insurers pulling out of the market, it's getting more expensive to insure your pet. Even if you only get a basic level of cover though, it can save you a fortune.
Here are the main product-specific kinds of insurance:
• Pet
• Mobile/gadget insurance
• Warranties
• Boiler/home emergency
• Card/data protection
• Roadside assistance
• Legal expenses
One other thing to watch out for is service contracts. These documents look just like insurance contracts, but they're not. They're agreements between you and a retailer or manufacturer to repair the item if something goes wrong. Different to a guarantee, these contracts basically extend those rights. But because they aren't insurance, you can't go to the financial ombudsman if there's a dispute. Check the small print on the documents to see if there's an underwriter – that's how you know if you have insurance or not.
Health/Life insurance
Some of the most distressing complaints we see arise from health or life insurance complaints. As a consequence, it's vitally important that insurer's deal with complaints about these products quickly and sensitively.
If you're having a problem with a claim, make a complaint as soon as you can. The business can't penalise you for making a complaint – and you can take some of the stress out of dealing with a difficult situation by making it clear if you aren't happy.
Health insurance is designed to cover you for problems that might require private medical treatment or pay you a set amount if you're unable to work through illness. Life assurance covers you for exactly that, your life. The insurer will pay out to people of your choice should you die.
Critical illness usually pays a lump sum if you're diagnosed with a serious illness. It's designed to help you cope with the significant changes you might be facing should that happen. These policies cover things that are quite depressing – and you may not want to think about them. But they're really worthwhile considering taking out – and having them can give you some reassurance.
• Private medical/dental
• Life assurance
• Critical illness
• Income protection
Resolver and complaints
If you have a problem with an insurance policy, they first things first, you need to make a complaint, which you can do through our free complaint tool.
Raise your Insurance complaints free via Resolver
It's a bit different to other complaints because you need to make a claim first then make a complaint if you aren't happy. If things still aren't resolved, let us know and we'll escalate the complaint to the ombudsman for you – and it's free too.
You don't need to be an expert to make a complaint about an insurance product. It's definitely worthwhile taking a little time to think about what you're unhappy about and note down as much as you can. Try to jot down what you remember about how the policy was sold to you – and give details about what happened that led to the complaint. Put it in your own words – you don't need to be an expert.
The most important thing is not to give up. Once you've made your complaint, we can take it further for you – so don't worry, it won't be hard to do at all. And you'll have all the details of the complaint saved too.
Insurance is there to help you and give you peace of mind – so we'd always recommend you take it out if you don't want to lose something you care about. But where things go wrong, we can help.
Who do you have an issue with?
Raise it for free via Resolver