James' blog - train fareness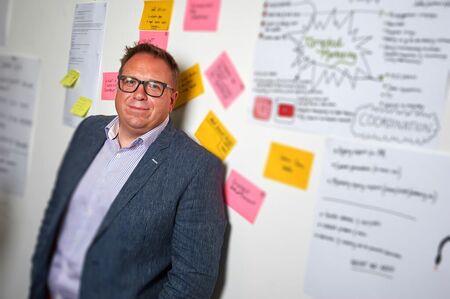 01/09/17 James' blog
My recent article on train fares really prompted a huge response from all of you. Thanks so much for getting in touch to let me know how you feel *Train companies, here's a clue – it's not positive* - and I'm still working through the responses so bear with me!
I'm all about practical solutions when it comes to things like fare increases. We can't make the Government or train companies make train fare's fairer. But thanks to our colleagues at Transport Focus, if you follow their tips and use their new fare finder, you could save a packet.
Here's the link: https://www.transportfocus.org.uk/rail-fares-top-tips-for-getting-a-good-deal/
One of the things I've highlighted over the years has been the bewildering array of tickets and tariffs available for consumers. In some stations served by different train franchise holders you can get different ticket machines, countless options, and many restrictions depending on the operator, whether the fare is off-peak and if you're buying a return.
There's still a long way to go before the industry sorts this out, but there are a few simple tricks you can try to get the best deal – and it doesn't have to be complicated.
Transport Focus has three key tips for making savings:
1. Get organised early: sign up to ticket alerts to get first chance of buying the cheapest tickets 12 weeks or more in advance
2. Split your ticket: combining two or more tickets for a journey may save you money – but check out the small print first
3. Look for special offers: always check the website of the train company you are travelling on for any special offers. If in doubt look at National Rail website to find out who runs the service.
The website breaks down the various tariffs in plain English, the quirks of finding the best fares on websites and the best way to get a cheaper deal. And the section on travel cards (my 'two together' card paid for itself on the first journey) is really useful too.
As with all things Resolver-related, Transport Focus is a free service and is the independent transport watchdog. They're committed to getting the best deal for passengers (and road users too) so needless to say, we're working closely with the team there to find ways to make all things transport fairer and simpler.
Keep those comments coming and I'll return to this subject soon to answer some of your questions.
Stay Awesome!
James Walker
Founder, Resolver
Who do you have an issue with?
Raise it for free via Resolver