Media Round-Up – Your rights in this week's news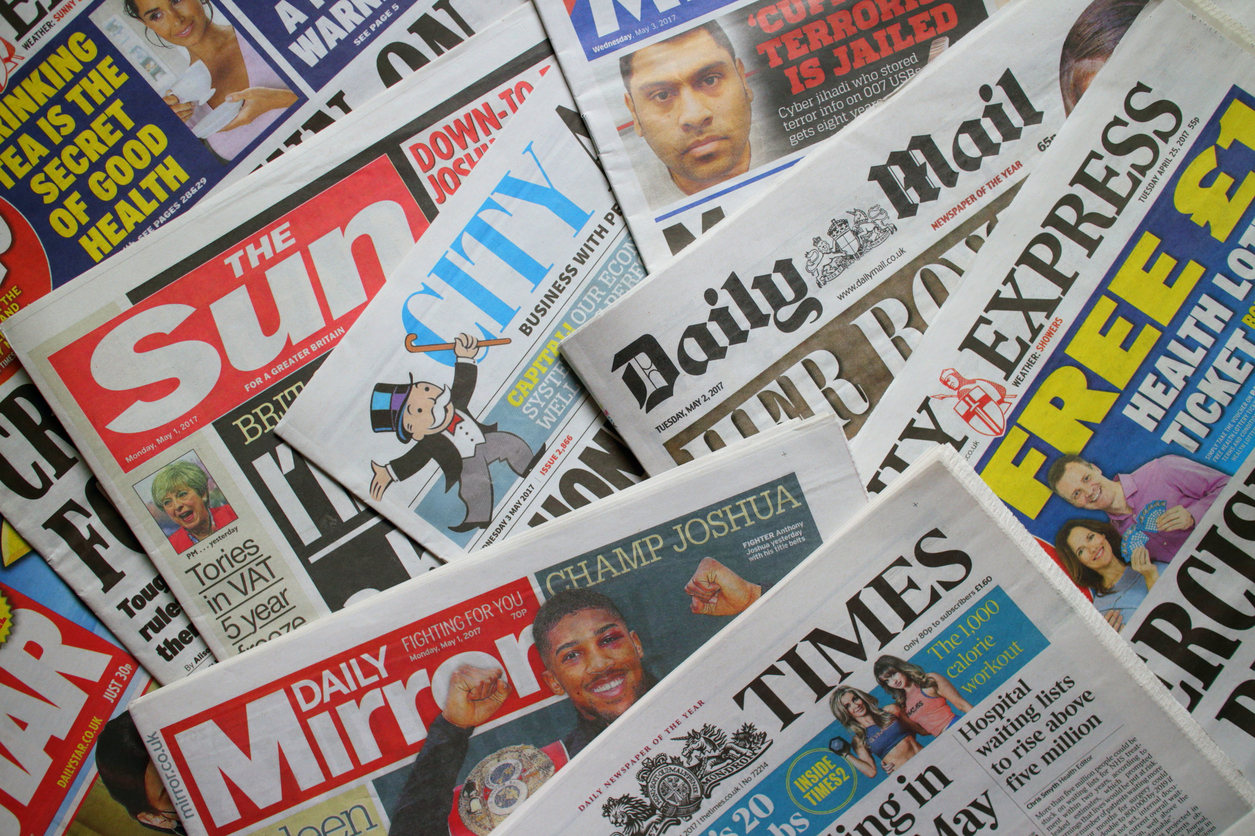 01/10/2018 Are older and more conservative people out of control? That's the theme of the news today, as Europe settles down to watch with Conservative Party Conference with a mixture of amusement and horror, and the audience at the English National Opera have been told off for smuggling in vodka and gin in water bottles and getting hammered. Apparently, the main offenders are in the 50+ group.
Bitchin' in the kitchen
What's the top story in the news from the Tory part conference today? Nope, not leadership squabbles or Brexit border babble. It's proposals that would mean waiters finally get their own tips. Some might say this has been a long time coming...
Restaurants face ban on taking share of tips.
A Boris free zone
If you can't bear any more stories about Boris or Brexit, there are some interesting promises coming from the conference. After last week's renationalisation binge from Labour, the big threat to businesses – business rates – may finally be addressed by the Government. A tax on foreign home buyers is also being mooted. But is it too little, too late?
Business rates could be changed, Greg Clark says.
New tax on foreign home buyers to help rough sleepers, PM says.
Spend, spend, spend
One of Resolver's leading campaign stories in the last year has been on the evolution of how we shop, spend and socialise. The BBC take a look at this changing landscape, while the Guardian focus on the impact of a 'cashless society'.
High street crisis: Charting how we spend our money.
The rise of cashless Britain: the poor suffer as banks and ATMs are closed.
Facebook crooks
Remember when Facebook was fun instead of a world-straddling, data harvesting, evil machine? No? Me neither. Anyway, more bad press this week after a huge hack was brushed under the carpet by the company. Meanwhile, the Mail report that YouTube videos explaining how to hack the parent company are available online.
Facebook security breach: Up to 50m accounts attacked.
How YouTube videos teaching criminals how to hack your Facebook account are freely available.
I'd rather Jack
Another big fine for a bank that got breached. Tesco bank will be forced to pay out nearly £17 million for another error that could have been avoided. Expect more fines to follow – but will the industry shape up?
Tesco Bank fined £16.4m by watchdog over cyber-attack.
Fire in the hold
And compensation will be winging its way to Ford customer's who suffered engine failures. This was a spectacular error, with many people having to deal with cars that burst in to flames while driving!
Ford to refund 'engine fail' EcoBoost customers.
...and finally...
James Walker comments on the trouble with car finance companies in the Mail on Sunday's big money feature over the weekend. Find out more about how people are being ripped off below.
How rip-off car loans can leave you owing more than the motor's worthwhile pushy salesmen rake in millions.
You can make a complaint about all of these things and more at www.resolver.co.uk.
Don't forget it takes just five clicks and only a few minutes. So share the love with your friends and family.
All the best
James Walker
Who do you have an issue with?
Raise it for free via Resolver