Monday Media Round-Up – Bringing in the Festive Season!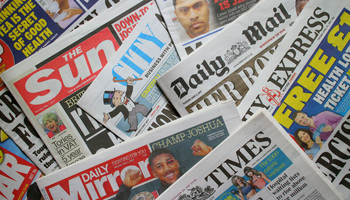 26/11/2018 December. It's here on Saturday. Get ready for Christmas madness.
If you thought you'd got all of that Black Friday nonsense out of the way, bad luck – it's Cyber Monday! Don't worry, it'll be over soon. After Christmas. In the meantime, BF was a flop compared to previous years. Could it all be over soon?>p?
Post haste
Businesses have gone to great lengths to get you to go online rather than have paper bills. But did you realise how much they were charging you if you stick with paper?
Banking on it
We love a bit of tech at Resolver Towers, so check out this article from the Guardian on the best new 'app based' banks, what they bring to the table and what they don't.
A house is not a home
At this time of year, we dust off the Resolver crystal ball to see what subjects are going to be driving complaints in the year ahead. In the top ten is 'new build homes' And here's one good reason why.
Friends with benefits
Also in the 2019 crystal ball predictions: landlord issues. Disappointingly, it's not just private landlords who refuse to take people with benefits. NatWest is in the centre o a storm after allegedly advising it's buy-to-let landlords not to do the same.
Leaving on a jet plane
If you're planning on booking a Winter holiday then watch out for the tricks and methods that businesses use to get you to cough up your cash. Here are a few tips from the Mail to help.
Bills bills bills
Energy supplier Outfox the Market has overcharged over 100,000 customers. Yikes. And as another smaller provider goes out of business, the energy market is still reeling from numerous struggles.
...and finally...
There's a new ombudsman as of today! The Rail Ombudsman has just launched Resolver has been helping support them. The complaints aren't retrospective, but you can still complain to Transport Focus for things that happened prior to November 26th.
Who do you have an issue with?
Raise it for free via Resolver