Monday Media Round-Up – Finance special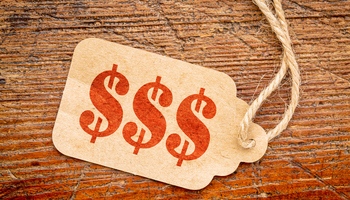 12/11/2018 I usually use this intro to crowbar in a cuddly cat picture so the serious news isn't too overwhelming.
However, today's news featured cats with rabies – so on with the news!
Ain't nothing going on but the rent
Ever wonder why the young people are looking so grumpy? Well if you were spending half of your wages on squishing in to an overcrowded house share while pushing 30 then you may well feel the same. The BBC take a look at generation rent in a few telling charts below. We'd love to hear your housing horror stories so we can campaign for tougher rules that protect renters.
Blue Monday
Hide away from the internet and dodge the high street. Black Friday is on the horizon, offering lots of not very convincing bargains and the obligatory photos of a few people fighting over a tele in Basingstoke. If you must, we will be giving you our very best savvy shopping tips, but in the meantime, here's some advice from the Guardian.
Oh... and lots of stores simply aren't bothering...
When your bank dumps you
Did you know your bank can cancel your accounts and drop you without having to give you an explanation? They can, but that doesn't mean it's fair – and you can complain if you think you've been treated unfairly.
Dodgy daytime deals
If you've 'been off sick' lately and seen a bit of daytime tele, you'll know that the advert breaks are a sea of cheery adverts for funeral plans and life assurance. But are these deals any good – and should you trust Parky?
The 'joys' of text
The Mail reports that a long-running scam where firms charge you for texts you never wanted or agreed to may finally be coming to an end. For years, this scandal has passed unnoticed because many of us have online bills for our mobiles and don't check them to see we're being debited. So check your bills today - and make a complaint through Resolver for free.
Black Tuesday
Tomorrow might be a depressing one for holiday makers. That's when the EU may announce if we Brexit Brits will have to pay for visas to visit the European Union. Forms, fees and queues await...
Off the books
The delayed introduction of limits on fixed odds betting machines caused a scandal around budget time. And now it turns out the main reason for delaying – massive job losses in the industry – comes from a disputed report funded by the industry.
...and finally...
The news that the Financial Conduct Authority is writing out to over 150,000 people whose PPI claims were rejected, inviting them to make new claims, gave Resolver the chance to remind people of their rights. Check out the full article from the Mail on Sunday.
Who do you have an issue with?
Raise it for free via Resolver