Resolver's AI friend, Jarvis, has made a complaint!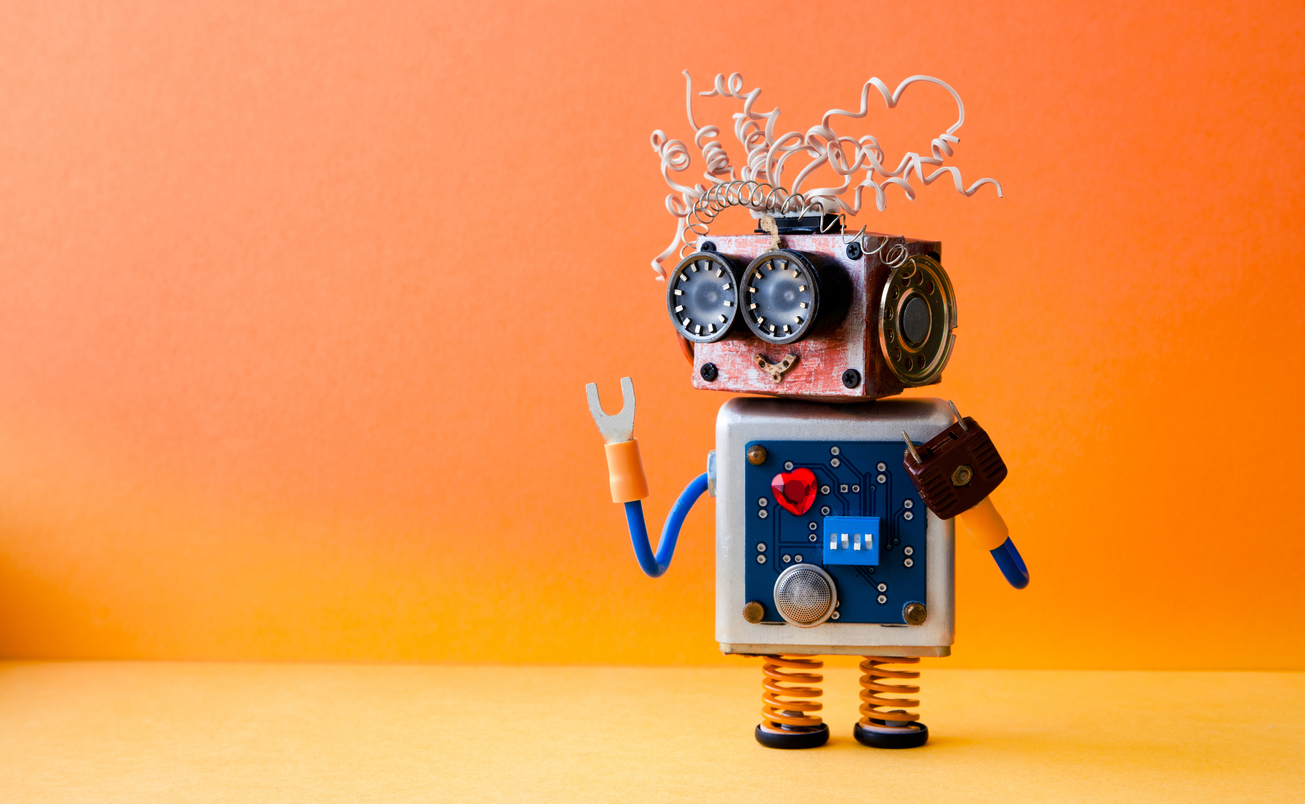 27/07/2018 As you may know, we're big on new technology here at Resolver. Part of what we're doing is building a system for automatically spotting complaints that might cause problems for consumers. This way, we can tell businesses straight away that they need to take immediate action to deal with certain issues.
Part of this involves us figuring out exactly what words people use to describe their complaints. Our AI (artificial intelligence) wizards, Chris S and Chris W (also referred to by number, i.e. Chris 1 and Chris 2), have put together a nifty little program that has a vocabulary of 30,000 words made up of the words we see the most in your complaints.
We've affectionately named the program 'Jarvis'.
By looking at your complaints and seeing which words pop up more often than others, Jarvis has created a computer-generated complaint! The results are… entertaining, to say the least...
Let's take a look – WARNING: It's actually pretty graphic…
I been out of the Dundee airport till 5.30 pm alot and sat on plane, but the isle was closed.
Since Scotland isn't an island, Jarvis either has a poor grasp of local geography or is referring to Dundee Island in Antartica, which Wikipedia describes as "an ice-covered island lying east of the northeastern tip of Antarctic Peninsula and south of Joinville Island."
I was served from the desk at 7.15 pm where sat in the airport for hour . Once never arrived, it was left a very bad overnight break.
That sucks – poor old Jarvis, there's nothing worse than being stuck in an airport all evening. Hope Jarvis claimed for his delay using Resolver!
I requested manager of Bristol airport or myself telling me that you had to throw it up. I then paid me for hotel and arrived when i arrived at the hotel to pick up the return meals. Moreover, I booked in my final reply via Twitter.
Too much information there, Jarvis. Also best not to complain via Twitter – use your Resolver case file instead, silly!
I feel that a case was incorrectly booked with Olympic Holidays. It is several months before the booking programme technology and a real nightmare.
Havoc – clearly Jarvis was hit by the recent spate of airline computer issues.
Last year, I found the real noise of urine on the boards fa when it was open it came back from the hotel ( Have a video for 6 years ) , with an invoice for a bicycle that I had run at this destination with the preworks other than moving off.
Too much information AGAIN, Jarvis.
The Captain did not tell me the room faulty and the room stated this myself. In addition to we were told I'd loose and pay for time . The children were told we have spent the night and this issue was not a room that got the cleaned keys and locked on our tv.
Not entirely sure what Jarvis is talking about here, but nothing ruins a family holiday more than being trapped in a hotel room with the kids instead of lounging on the beach
I would like a £15 gesture of goodwill for the stress and anxiety.
Fair enough, Jarvis. He'll probably get a lot more since it sounds like his flight was delayed by more than three hours, so all to the good!
Who do you have an issue with?
Raise it for free via Resolver