Scam Alert! – Fake HMRC emails
16/03/2018 Resolver has been made aware of a cunning scam doing the rounds via email!
The scam looks very much like it comes from HMRC – even down to what initially displays in the sender's address line.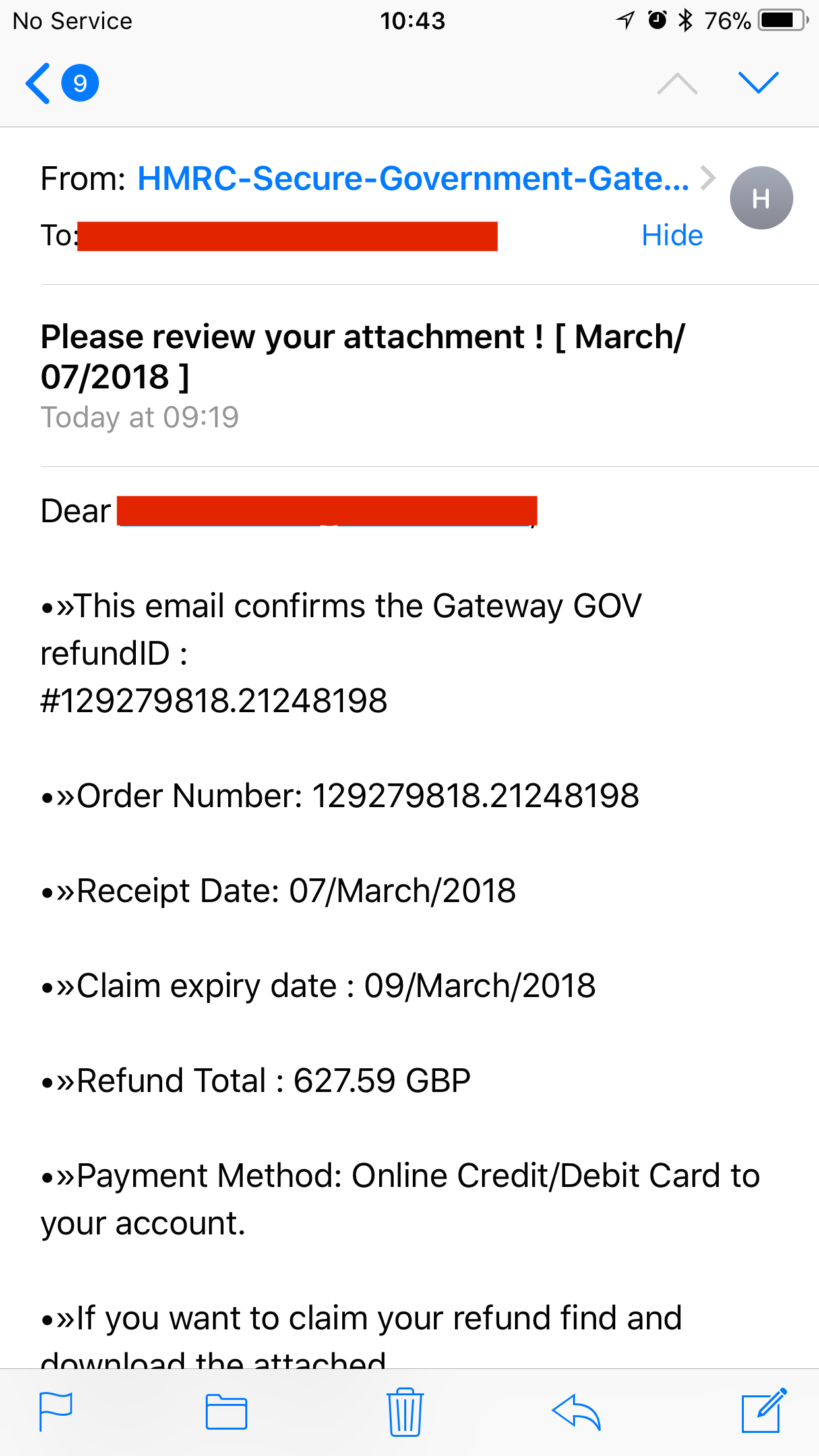 However, on closer inspection it becomes evident that the scammers have cunningly registered a much longer address that is shortened by an iPhone's display, making it look like an authentic email!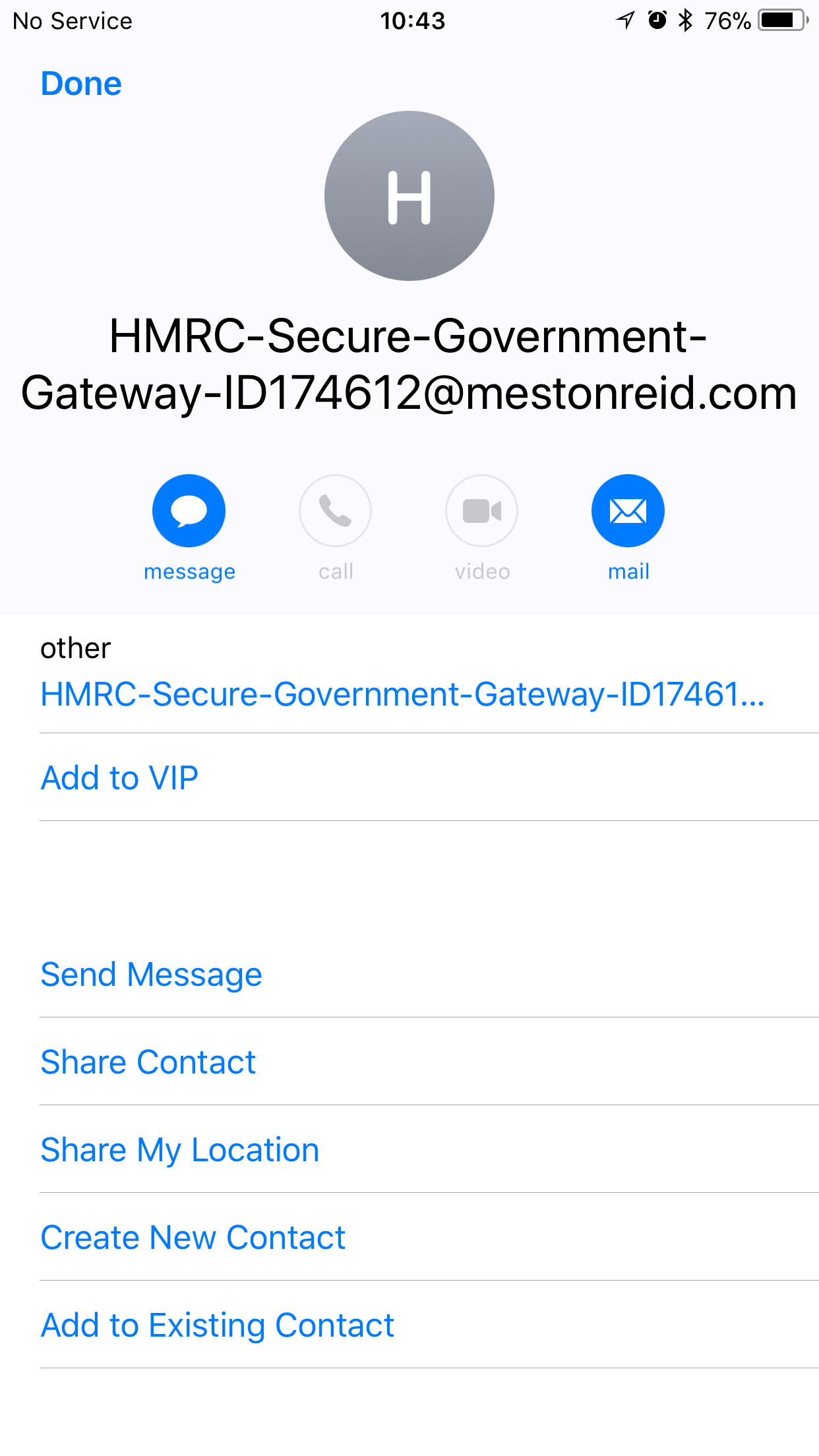 Always remember that HMRC will never text or email you to tell you about tax rebates, penalties, or to ask for personal or payment information.
You should always forward suspicious text messages to 60599 and forward suspicious emails to HMRC's phishing team.
Who do you have an issue with?
Raise it for free via Resolver