How to complain about a company
---

Keep a written record
Record all information you send or receive in your Resolver case file, including details of who you spoke to and when.
If you can't resolve your issue by talking to the company directly, you'll need documented evidence to take the next step. Videos, photos and recorded calls will make life much easier.
---

Keep calm and focus on the outcome
It's easy to get frustrated and angry when dealing with companies. It can sometimes feel like banging your head against a brick wall.
Stay calm. If you're angry and rude, you make it harder to find a positive resolution. Remember that the employees you're talking to are people too. Be sure to keep your language polite and stay focused on the results you want.
Be fair and be reasonable – if you're only missing a screw, don't ask for a new wardrobe. Be sure to make what you're willing to accept completely clear.
---

Keep it clear and concise
The worst thing you can do is to give excessive detail.
You may be outlining all your points and issues, but don't go too far. A 10-page document means whoever is reviewing it will probably lose your point and potentially all interest.
If they miss the point, your complaint might not work out. Keep it focused.
---

Escalating your complaint
Be fair to the company – complaining shouldn't be a war of attrition.
Rather than writing directly to the managing director straight away, try to resolve the complaint with the company through their conventional complaints procedures.
If you can't resolve the issue and need to escalate it to an ombudsman or regulator, this demonstrates you have been reasonable and fair.
If you receive a final decision or letter of deadlock before the normal escalation time, just get in touch with our Customer Support team. They'll escalate your case for you.
---

If a company hasn't replied
It's always worth chasing them up via Resolver. Be aware that some companies are better than others at getting back to you. Since we don't act on your behalf, we can't chase them up for you – but you can do this easily using us.
If a company says it "doesn't recognise" your Resolver email address, drop it an email from your personal address (whichever address you signed up to their service with). Copy in (cc) your Resolver email address, telling the company that you want it to copy your Resolver address in to all further correspondence.
---
Make a subject access request (if you need to)
In some situations, you may want to consider making a subject access request.
A subject access request will let you find out:
what personal information a business holds about you;
how they're using it;
who they're sharing it with; and
where they got your data from.
If you want to send a subject access request via email, use this template.
Subject line – "Subject access request"
Dated: [TODAY'S DATE]
[YOUR NAME]
[REFERENCE/ACCOUNT NUMBER (IF APPLICABLE)]
Please supply the personal data you hold about me, which I am entitled to receive under data protection law.
[IF YOU WANT A SPECIFIC TYPE OF INFORMATION, INCLUDE: Please supply specifically the information contained in [LOCATION E.G. MY ACCOUNT].]
If you need any other information, please let me know as soon as possible.
Data protection law requires you to respond to my request within one calendar month.
If you do not normally deal with these requests, please pass this request to your data protection officer or relevant staff member.
Thank you,
[YOUR NAME]
---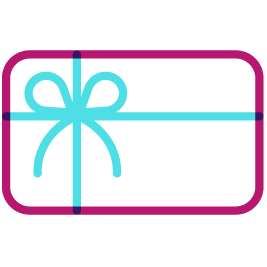 Close your case
When your case is finished, please make sure you close it by logging in to your Resolver account. We don't charge a penny, but closing your case and leaving us some feedback really helps us out.
Who do you have an issue with?
Raise it for free via Resolver