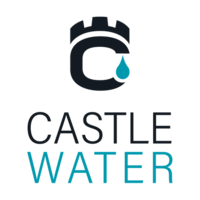 We've partnered with Castle Water to help with your issue
Which Castle Water service do you have an issue with?
As your water and/or wastewater retailer, Castle Water is responsible for retail activities including meter reading, billing, and customer service.
If you have an issue with the service or infrastructure provided by the water or sewerage network owner, Castle Water may need to refer your complaint to the network owner to resolve the issue.
Unless there is an emergency such as a problem with the quality of your water, an interruption to the supply, or sewer flooding, you should always contact your retailer Castle Water in the first instance.
We are partnering with Castle Water as a best in class Water provider to provide customers with an alternative and independent channel to raise issues.
James Walker
CEO and Founder - Resolver
Next steps
It's quick and easy to get your case started. We're on hand to help, every step of the way.
1
Select issue
What can we help with? Let us know by choosing the issue you'd like Castle Water to take a look at.
2
Submit issue
Once you've chosen an issue, you can add photos, videos or other information to help your case. When you're done, we'll send it all off to Castle Water.
3
Track progress
We'll keep everything in your personal case file, so you can always check where you're at and see what to do next.
Castle Water works with Resolver to give you the best possible outcome for your complaint.
Resolver is a free, independent tool that helps consumers raise and resolve issues.
Get started in just a few clicks.
It's totally free! We'll never charge you for our services.
We'll never sell your data and we won't show you adverts.