Had a holiday from hell because of a hotel? Never fear – this is Resolver's guide to your hotel rights.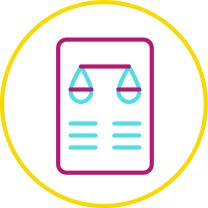 Your rights
There's nothing worse than meticulously planning a holiday, only to arrive and find out that your five-star hotel is still under construction. Things can get especially confusing if you've booked through a third party, making it difficult to figure out who is responsible for fixing the situation! With that in mind, read on for Resolver's guide to sorting out your holiday issues.
Generally, we recommend that you try and resolve your problems during your stay at the hotel. If this proves impossible, then you should try and use Resolver to make a complaint within 28 days of returning home. This will give you the best chance of success.
We recommend that you try and gather as much evidence as possible while you're at the hotel! This should include photos and receipts – anything that might give you an edge.
If you find that you've been unable to resolve your complaint directly with the hotel, and the hotel in question is UK-based, you may be able to use Resolver to escalate your complaint with the Alternative Dispute Resolution Scheme for Retail (RetailADR).
---
Hotel booking sites
I was charged more than I expected after using a hotel booking site!
Hotel booking sites should make any charges clear to you upfront. This includes taxes and booking charges. If you find that charges have not been made clear to you, you should use Resolver's free Hotel Booking Complaint Tool to raise your issue with the site.
I was misled by the price advertised by a hotel booking site!
In cases where the price advertised by a hotel booking site appears misleading (where, for example, a hotel has advertised radically different prices at different times), you may be able to complain according to your rights in the Consumer Rights Act. The price you pay should generally match up to the price that was advertised!
---
Refunds and cancellations
Can I cancel my hotel booking?
Unfortunately, you won't normally have the right to cancel your hotel booking. You may be charged fees if you do so. This is, however, dependent on your hotel's terms and conditions.
I booked through a travel agent – can i get a refund from them?
Generally, your travel agent is only liable if they've made a mistake in your booking or in the information they've provided you. You should approach your hotel operator first with any problems.
Claiming refunds through your credit card
If the cost of your hotel visit was more than £100, you may be able to claim money back from your credit card provider under Section 75. Check out our guide for more details!
---
Problems and complaints
I was promised certain facilities, but they're missing!
If you were promised certain facilities when you booked and paid for your rooms, you are entitled to expect that they are present. If, for example, your double rooms turn out to be single rooms, you should immediately raise your concerns with the hotel operator. They may be able to fix your problems on the spot. If not, you can use Resolver to make a complaint.
While you're at the hotel, we advise you to gather as much evidence as possible (photographs may be especially helpful). Resolver will help you keep track of any correspondence between you and the hotel.
If the hotel is part of a chain, you can use Resolver to direct your complaint to the appropriate contact.
Noise from communal areas
If you find that your stay is being disrupted by noise from the communal areas, we recommend that you contact the hotel management as soon as possible to let them know. It may be that they are unaware and can resolve your problem for you.
If not, we advise you to make a note of each occurrence. You have the right to a good night's sleep, and the hotel should take reasonable steps to make this possible.
My hotel gave me food poisoning!
If you think you've had a case of food poisoning caused by your hotel, you may be entitled to refund (or money off) the cost of the food – and possibly further compensation for the suffering caused! You can use Resolver to launch your complaint.
You should prove that you've been ill by visiting your GP and giving a sample. Your GP will need to confirm that you've been ill in order for you to start claiming compensation. Make a note of everything you ate at the restaurant, as well as the time you started being ill (and the duration of your symptoms). You should also make a note of anything else you've eaten in the 72 hours before – this will help rule out any other possible causes.
Car parking
If you parked in the hotel car park, this is likely to be a private car park. If you have received a fine for parking in this car park, you should be aware this is not a criminal offence, but is a civil dispute. See our guidance on Private Parking Tickets for more details!
There should be signs clearly visible explaining the charging plan. If this is not the case, then you have reasonable grounds to appeal.
If your car was broken into, the hotel needs to be found negligent to be liable. Even if there are signs that say you are responsible for your car security and that they take no responsibility, they still have a duty of care.
Therefore, if the car park was poorly lit or insecure, you may be able to make a claim. You should also consult your car insurer.
If you find that car parking is not present when it was clearly promised at the point of sale, you can use Resolver to launch a claim.
The hotel has overbooked!
If your hotel has overbooked and your room is no longer available, the hotel will most likely arrange alternative accommodation for you, whether this is an upgraded room or relocation to another hotel. You shouldn't have to pay any extra for the alternative accommodation – if it costs less than the room you originally booked, you may be entitled to claim a refund for the difference in cost. Use Resolver to make your claim!
Very rarely, the hotel may try and avoid giving you due compensation under the grounds that you booked your reservation through a third party offering discounted rates (and therefore hold an inferior reservation to, say, frequent guests who book directly). Don't be fooled! Double check the details of your reservation. It is highly unlikely that the terms and conditions give you anything other than the same rights as ticket holders, and you should expect the same treatment!
What can I do about rude staff?
In cases where you've found a member of staff to be rude or unhelpful, you should consider raising the problem with their manager immediately. If you aren't comfortable doing this, Resolver will help you raise a complaint with the hotel. Our advice is to stay as friendly as possible while complaining! It may be possible to resolve your problem quickly and easily – most hotel operators want to make your stay as pleasant and possible, and may not know about rude staff.
My hotel room was unavailable at check-in!
Hotels normally give you a check-in time when you make your booking – they don't guarantee the room to be available until this time. If you arrive early, it is fair and reasonable for the room not to be available. The hotel may be able to hold your luggage for you until the check-in time. If you find that the room is not ready at the appointed check-in time, you should ask if they can provide you with an alternative room or offer some other hospitality.
---
Package holidays
Package holidays
Your rights are a little different when it comes to Package Holidays – the Package Travel Regulations (PTR) give you some protection here. Your rights say that your holiday should be as it was described when you paid for it. If the tour operator has advertised the package as including certain services, you are entitled to receive these services – if you feel that you've not gotten what you paid for, you can use Resolver to file a complaint with your tour operator.
Essentially, the PTR state that everything in the package must be as described, and that the tour operator is liable where your holiday isn't as expected. If you arrive at the airport and find that your rooms are missing a balcony, a swimming pool or ocean views, the PTR say that you're entitled to compensation.
A holiday is only a package holiday if the contract includes at least two of the following: transport, accommodation and other tourist services.
If the tour operator has booked a holiday that clearly shows that you have two separate contracts for flights and hotels (for example), it may be covered by the PTR as a "linked travel arrangement" – however, you'll have less rights.
As of July 2018, the PTR has been extended to include any travel company that sells multiple bits of a holiday in a single transaction. This means that if a site puts together a hotel and a flight in one transaction, for example, they're covered under the PTR – and are liable if any part of the holiday they've included in the transaction goes wrong.
You can read more about your package holiday rights in our guide to holidays!
---
The Resolver hotel complaints tool will guide you through preparing and submitting your complaint.
Helping you with Hotels services
You can raise issues with 160 companies in Hotels services
Key companies include:
---
Key companies include: