Having issues with your online shopping? This is Resolver's one-stop shop for your rights!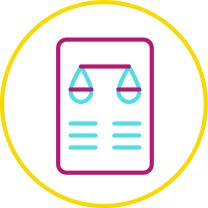 Your rights
Online shopping represents a huge amount of the UK's yearly spending, with over 80% of consumers saying they made an online purchase in 2016 (according to Nasdaq). Despite this, there are still some pitfalls waiting for the unwary consumer – this guide will brief you on your rights and let run you through our hints and tips when it comes to shopping online.
When it comes to online shopping, most of your rights come from the Consumer Rights Act 2015.
The Consumer Rights Act sets out the way you should expect to be treated by a company when you buy their products or services. This includes most of your online shopping, and gives you clear rights when it comes to returns, refunds and faulty goods.
---
Ordering and delivery problems
I made a mistake while ordering!
Any retailer should give you the opportunity to check your order and correct any mistakes before making your order. They should also send you a full confirmation of your order. Retailers have to make it clear that you're placing an order. Not only that – they have to make each step in the process clear, notifying you when you're making a payment (normally by way of a "pay now" button or similar).
If you weren't given an opportunity to check or correct your order, you can contact the retailer via Resolver.
I didn't get what I ordered!
If your delivery arrives and you find that it contains something different from what you ordered (whether there is something missing, in a different colour, or faulty), you should contact the retailer immediately and ask them to resolve the issue. Resolver can help you reach the right contact for free!
What do I do if my order is lost or delivered to the wrong address?
Unless you've arranged for the order to be delivered by your own choice of delivery service or courier, the retailer is responsible for the order until the point you receive it. You may be entitled to claim for late delivery – Resolver can help you through this process.
---
Refunds and returns
Can I return an online purchase?
Yes! If you've just changed your mind, your rights let you return an item bought online within 14 days of receipt (although this time limit may be longer – it depends on the retailer). As the consumer, you don't have to give a reason.
You have the right to 14 days in which you can cancel your order, then another 14 days to return it. When the retailer receives the return, they then have 14 days to reimburse you.
It's a little different for faulty items or ones that are not as described! See below for more details.
Exceptions
Businesses only need to offer a refund if the following items are faulty!
Bus, rail or flight tickets
Things that are personalised or made to order – for example, suits, curtains or sofas
Fresh meats, vegetables or flowers
CDs
DVDs
Computer software
Items sealed for reasons of hygiene
Can I return an item without the original packaging?
You should always inspect any item you've ordered online for faults – this may mean taking the item out of its packaging, and your rights support you in doing so. A retailer can't insist that you return the items in their original packaging, but it is your responsibility to make sure they're not damaged in the interim.
Items sealed for hygiene reasons are an exception! Try and keep these sealed wherever possible.
Can I get a refund for faulty items?
You are within your rights to demand a refund for any goods that are faulty or not as described. Your consumer rights say that the refund should include any delivery costs – however, this does not include next day delivery or any other service that is more expensive than the vendor's standard delivery. Be aware that you should return the item within 30 days to be eligible for a full refund – if you return the item any later, retailers have the right to offer you a repair or replacement.
Exceptions
You aren't entitled to a refund if you have purchased an item that was described as faulty when you bought it, or if you have damaged the faulty item yourself.
Don't try to repair the item yourself!
This will prevent you from returning the item.
Who pays postage for returns?
The retailer is normally responsible for the cost of any returns (as specified in the Consumer Contracts Regulations), but this depends on the terms and conditions of the retailer. However, you are not expected to pay for postage when returning faulty products (as explained above). The retailer must also collect the goods without charge if they have been delivered to your home and cannot reasonably be returned by post.
Do I have to supply proof of purchase?
Retailers may demand that you provide proof of purchase. This could be either a receipt, confirmation email or bank statement.
Can I return items that were on sale?
Yes! The usual rules apply to returning sale items. This excludes items that were discounted due to faults or pre-owned items.
---
Customer service and complaints
I paid a different price to the one advertised!
Retailers are obliged to provide a complete description of the item you're purchasing – including the price and any delivery costs! If you believe the retailer has deliberately misled you in their pricing practice (this is very rare, as it is a criminal offence), you should contact the seller via Resolver. While retailers are not obliged to sell you goods for the advertised price if they've made a genuine mistake, the retailer may have committed an offence if they have not made any charges clear to you at the point of purchase. If the complaint can't be resolved by contacting the seller, it may be necessary to escalate the complaint to an ombudsman after obtaining a "letter of deadlock" from the retailer. Resolver can help with this!
I found the same sale item at a different price!
If you've found that the retailer is selling the same item twice on the same site at a different price, the retailer is only obliged to charge you for the item you're buying. Sale prices work the same way as normal prices!
According to the Consumer Rights Act, a retailer has to ensure that the sale is legitimate. Retailers must show the original price and the sale price, ensuring that the discount represents an actual decrease in price – they can't, for example, increase the price of a product in the weeks before the sale to lower it to its original price.
Can I be charged more for paying with a credit card?
No. Your rights say that a retailer must not charge you more than it costs them to process a credit card payment. If you think this has happened, Resolver can help you exercise your right to make a complaint.
Does the retailer have to respond to my complaints?
Yes! If the retailer does not provide responses or try to resolve your issue, it is possible that they are committing an offence. Resolver can help you escalate your case.
How can I close an unwanted account?
If you're certain that you've paid any outstanding debts, you should email the seller to cancel your account. Keep hold of any emails you send (and any responses) – if you have any problems closing your account, Resolver can help you raise a complaint.
What do I do if my account was hacked or card stolen?
Most retailers are signed up to an online secure shopping scheme that protects their customers. You should immediately contact the retailer, your bank and/or your card provider.
My loyalty card information isn't available online!
If you discover that your loyalty card information isn't available online, you can use Resolver to contact the company or loyalty card provider to explain your issue.
---
Black Friday deals
Faulty items from a Black Friday deal!
When it comes to faulty items purchased as part of a Black Friday deal, you have the same rights as you would have if you'd bought the product at its full price! If something goes wrong in the first 30 days, you have an automatic right to a refund. After the first 30 days and up to six months, you can exchange, refund, or have the product repaired – however, the retailer chooses which happens, and you have to prove that the item isn't broken as a result of your actions.
Black Friday scams
Always beware of scams around busy shopping periods! Increasingly, scammers are using fake URLs to trick consumers into handing over their money! Check our News section for all the latest info!
Online shopping complaints tool
Helping you with Online Shopping services
You can raise issues with 2175 companies in Online Shopping services
Key companies include:
---