Want to save money with exclusive offers?
Digital content, downloads and streaming
Whether you're using streaming services like NowTV or Netflix, downloading video games through Steam or buying audiobooks to listen to on the beach, you've got a pretty clear set of rights. Check out our quick guide to your rights.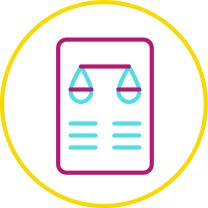 Your rights
Most of your rights come from the Consumer Rights Act and the Consumer Contracts Regulations.
The Consumer Rights Act sets out the way you should expect to be treated by a company when you buy digital goods, content or services.
This includes most video downloads, streaming services and ebooks.
The rest of your rights come from the Consumer Contract Regulations. These set out what you should expect from a contract for a service – and give you rules for cancelling a contract if it doesn't deliver.
---
"My app is broken!"
When it comes to content you've downloaded, you should expect it to do what it says on the tin.
The same goes for any movies you've downloaded, songs you've bought or ebooks on your ereader
The Consumer Rights Act says that "Digital content has to be of satisfactory quality, fit for purpose, as described."
This basically means that everything you download or buy has to work as intended (within reason).
To be fit for purpose, digital content has to be free from minor defects. In digital content, this could mean bugs, errors, or anything that stops you enjoying the content to the full.
This means that if you pay for an app and it doesn't work, you should expect the service provider to make things right.
You should expect the service provider to either repair or replace the product. They might do this by either upgrading or troubleshooting the product.
If they can't fix the problem, you're due a reduction in price (Which could mean a refund).
Anything you're made aware of at point of sale doesn't count! So if you're buying something in an unfinished state ("beta" or "early access" products, for example), you can't really hold the product to the rules.
---
Can I cancel a download for a full refund?
You've generally got a 14 day right to change your mind and get a full refund on your digital content. However, you normally lose this right once you start a download! Service providers should always warn you in their terms & conditions that you'll lose your right to cancel.
---
"I've signed up to a monthly contract and it doesn't work"
If you've been signed up to a contract for a service that doesn't deliver, you generally have the right to leave the contract without a penalty.
This means that if you sign up to a streaming service like Netflix and it doesn't work, you shouldn't be held to the contract. You do have to give the service provider a chance to fix the problem, though.
You could argue that if the service is consistently poor (for example, if videos take ages to buffer) and it's the service provider's fault (not because of your broadband, for example), you should be able to cancel the contract.
You've also got a 14-day cooling off period for any contract you sign up to online. This means that you can cancel without a penalty within this time period (unless you've bought something that downloads instantly and your service provider doesn't allow refunds or cancellations).
---
Digital content damaged my device
If you've paid for and downloaded something that damaged your device (whether it was an app, video or audiobook), you have certain rights.
If the damage is the fault of the supplier, they have to either repair the damage or compensate you appropriately.
This could mean that you're due either the cost of the repairs or a replacement.
This doesn't apply if you've downloaded free content, though – your best bet in this case is to get in touch with the service provider and explain the situation. They do have a certain responsibility to make sure their products and services are safe.
---
I signed up for a free trial and then got charged!
Lots of Resolver users have been caught out by free trial scams – or 'subscription traps.
One of the most common is for moisturiser or other beauty products (usually from the US).
The scams work by sending your small samples as part of the 'trial' then sending you the products themselves when the free period ends.
They then hit you with (often huge) charges. Dispute this through your bank and ask them to recall the money and block further payments. You'll need to email the firm and ask them for an address and postal method to return the goods.
---
Automatic renewals
A lot of contracts for digital services have automatic renewals built into them. Generally speaking, you should always check the terms and conditions when you sign up! Anyone providing one of these services should set out when and why your contract will renew in either the T&Cs or in your contract.
If you didn't realise that your contract was supposed to automatically renew, your best bet is to get in contact with the company. Explain the situation and ask if they can do anything about it. If your contract or the T&Cs set out the terms of renewal, you'll be relying on goodwill to get the charges revoked.
Helping you with General services services
You can raise issues with 99 companies in General services services
Key companies include:
---
Key companies include: